Hue city is not only famous for the ancient capital of Vietnam but also known as the cuisine land with many delicious foods. And kind of Hue cakes is one of the favorite cuisine that tourists choose to enjoy in Hue tour.
Almost Hue cakes in Hue tour like Banh Beo, Banh Nam, Banh Loc, Banh Khoai are made from the rice flour and shrimp, meat mixture. And each cake has different recipe and savour; especially specific dipping sauce.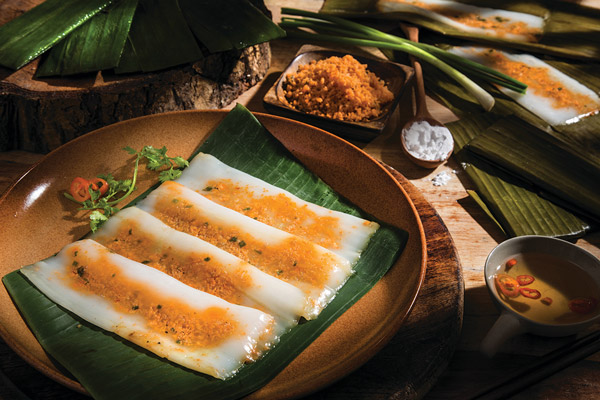 Banh Beo, Banh Nam, Banh Loc are the delicious triple cakes and eat together. Banh Beo (steamed rice cake) include 3 main parts: cake is made from rice flour, grinding shrimp sprinkle on cake and dipping sauce is made of fish sauce. For this cake, dipping sauce is poured directly on cake.
Beside that, Hue tour also famous with another cake- Banh Nam, is the combination of rice flour and shrimp wrapped in banana leaf, is suitable from children, elder and sick people. Dipping sauce of this cake is fish sauce like Banh Beo.
Unlike Banh Beo, Banh Nam, Banh Loc is made from starch of cassava flour and the mixture of shrimp, meat and spice. Banh Loc is wrapped in banana leaf or not wrapping. Dipping sauce of this cake is more different than these cake. Three above cakes eat more deliciously when these are hot and dipped in sauce with a little lemon and chili.
Another famous cake of Hue tour is Banh Khoai (Fried Pan cake). It is sprinkled rice flour with water and egg yolk; add shrimp, roast beef, some spice like sauce, pepper, salt and scallions. Dipping sauce of fried pan cake called Nuoc Leo which is made of peanut or sesame and spice. Banh Khoai is delicious when sauce is tasty.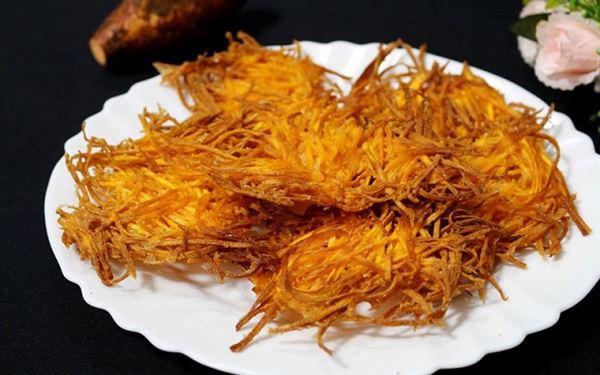 Four above cakes are just a part of Hue cuisine but it makes a good impression of tourists when joining Hue tour. Banh Beo, Banh Nam, Banh Loc, Banh Khoai not only have eye-catching form but also have delicious taste.
Let's join in Hue street food tour with Hue Vacations to enjoy the specialties of this ancient city.